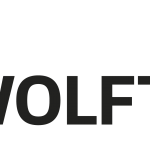 Website Wolftech Broadcast Solutions AS
Do you want to work as a frontend developer in an exciting company?
Do you want to work with some of the world's largest and most exciting media companies? We are a leading company in our market segment and a company in strong growth. We create workflows and planning tools for all types of media productions.
Our employees are our most important resource, and we want to attract the best resources in the individual disciplines. Therefore, we have a strong focus on a flexible and attractive work environment where employees can have opportunities to develop their knowledge. We facilitate knowledge sharing and collaboration and work continuously to improve the quality of our work.
If you want to work in a smaller company where you can help influence product development, Wolftech is the right company for you. Our headquarters are located in central Bergen. The development department in Wolftech consists of 14 people who develop and maintain our product portfolio. The company overall has 23 employees currently.
We work with mobile, web and backend services, and focus on modern user interfaces, strong application design and thorough testing.
Work tasks
The work consists of both the development of new services and the maintenance of existing solutions.
We use Angular on web and Ionic on mobile.
Desired experience and qualifications
Good communication skills in English
You are a skilled developer with a sense of good application architecture
You are hungry to improve as a developer, even though you are already skilled
You take responsibility for implementation and are thorough in your work
You have good knowledge of HTML, CSS, Javascript, Typescript and unit testing
You have experience with modern frameworks for front-end development, such as Angular, React or Vue
Wolftech can offer:
Good development opportunities in a growing, internationally oriented company
Varied challenges
Flexible working arrangements
Good working environment
Competitive conditions
Personnel insurance and pension schemes
How do I apply?
For questions regarding the position, contact Finn J. Sævil, tel. 905 32 358 for a no-obligation chat. Apply for the position by sending your CV and application to e-mail: soknad@vizir.no or register your CV at vizir.no, within latest 31.12.21.
If you can share code you have previously written, this is a bonus.
All inquiries and applications are treated confidentially.
Applicants are assessed on an ongoing basis.
If you know someone who you think is suitable for the job, and who is considering exciting challenges, feel free to tip them.
About the employer
There are many successful international technology companies that originate from TV 2, such as Storm, Vimond and Vizrt. In 2011, Wolftech Broadcast Solutions AS was established in collaboration with TV 2, which is currently the owner of the company.